Exotica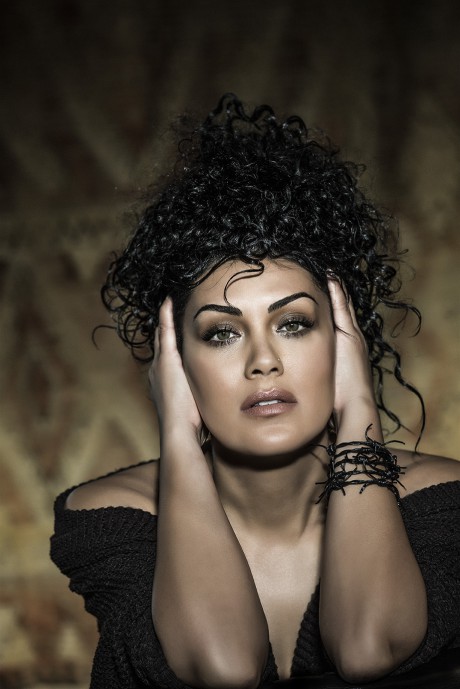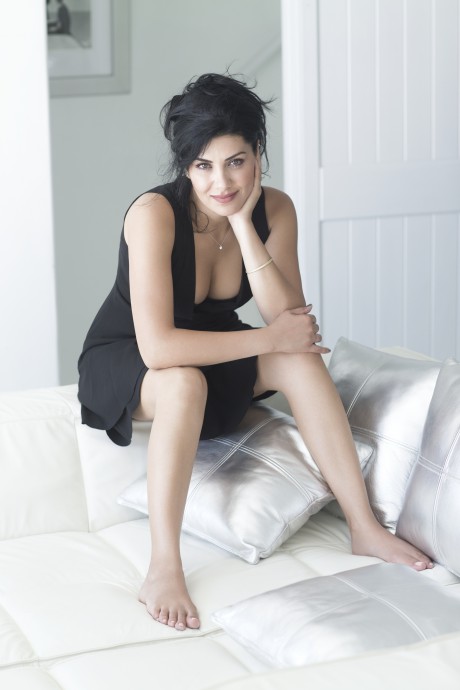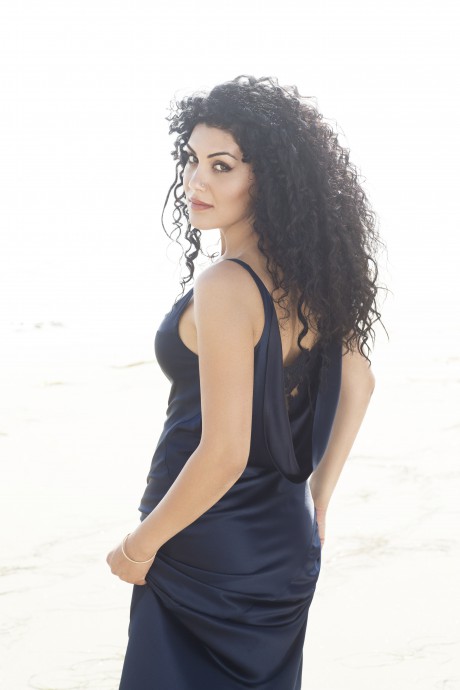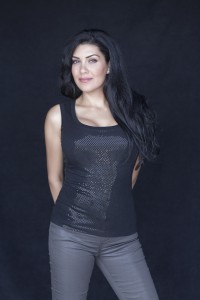 It was while studying to be a nurse that singer/songwriter Roxanna witnessed first hand the healing power of music. Sitting bedside with a patient suffering from dementia, she sang gently to the elderly woman, who was no longer swallowing. "She looked into my eyes and for the first time, I saw her smile. And she began to eat," Roxanna says. "The doctors were amazed."
After becoming an RN in Toronto, again, Roxanna sang each night to a young man battling cancer while enduring a regimen of caustic treatment. When he was at last released from the hospital, the man's father—with tears in his eyes—said to her, "My son is better because of the way you sang to him."
With that, she realized that music, like medicine, is a great healer—and destiny would take her down a different path. "When I saw patients return to health, I knew my music could be useful in this world. Pursuing my dream as a singer was the happiest moment in my life," Roxanna says. "There's a quote from Shakespeare that goes, 'If music be the food of love, play on.' I like to put my own twist on it: 'If music can heal your soul, it can also heal your body.' No matter where you are from, what language you speak, music has the ability to soothe, revive and foster hope. It is truly universal, in any language."
That theme is pervasive across the 12 songs comprising Roxanna's debut album "Exotica," released via RoxArt Inc. With a rich tapestry of velvety ballads and rousing, robust pop anthems of healing, forgiveness and strength—accompanied by the grandeur of string orchestration and jazz, Spanish and flamenco influences—the sensual songbird has certainly found her calling.
The collection is produced by Mark Portmann, who has worked with pop royalty Celine Dion, Josh Groban, Barbra Streisand, Annie Lennox and Christina Aguilera. He offers, "People want to hear real talent, real voices and real stories—something that changes your life. Roxanna's music does that. She will give you everything you ask for. It's a daunting task for anyone new in this business and she tackled it like a warrior."
Among highlights of "Exotica," "Close Your Eyes," co-written by Portmann and Lindy Robbins (Celine Dion, Backstreet Boys, Nick Lachey), is a consummate nurturing love song offering a sky-scraping vocal tour de force as Roxanna sings, "Close your eyes, I'll be here til the sunrise, and your dreams come to carry you far from sorrow." She notes, "This song is such a parallel for what I saw as an RN, when people endure tough times and you want to offer them hope. I sang two takes of the lyric and we knew it possessed everything I felt in my heart."
"Beautiful Rose" is another radiant refrain, which Roxanna wrote in honor of her mother, who died in early 2013. "Her death stopped me in my tracks, but I knew she wanted me to push on, which gave me strength to pursue my dream with all the more determination. I'm only sorry I had to send it to her in Heaven." Adding another celestial element is accompaniment by both the Prague Orchestra and trumpeter Chris Botti.
And "Here With Me," again featuring Botti, is based on a poetry book that her dad gave her mom some 44 years ago: "She marked her favorites by placing a rose or a stamp or some keepsake between the pages." Roxanna took verses from her mother's most beloved poems and translated them from Farsi into English.
"Exotica" is previewed by the Latin-flavored "Unforgotten," which Roxanna wrote with Portmann. It's based on the true story of her great love leaving her standing at the altar in 1999, six days before the planned wedding. "There was my gown staring at me. I couldn't walk past a flower shop. I was embarrassed and heartbroken," she says. The devotional to sadness, like all of her songs, is threaded with hope, accompanied by a sumptuous music video lensed by Matthew Rolston, which has garnered 600,000+ views on YouTube. Playing her paramour in the clip is "Days Of Our Lives" actor James Scott.
The album also includes two covers made popular by Julio Iglesias. "Only You" offers an English translation of his "Como Tú," while she delivers "El Amor" in Spanish. "Julio… the most sensual, luxurious, vulnerable sound in the world," Roxanna purrs. "I want to be the female version, bringing passion back to contemporary music. Enough about bad romance and hate and war. Music should be easy on the ear."
In fact, she speaks from experience, after spending her youth surrounded by strife. Roxanna was born in Iran during an ongoing tumultuous war with Iraq. She turned to music for balance and calm as a child, phonetically mimicking the English-language hits of Olivia Newton-John—who, with Iglesias, is her muse. By the late 1980s, she settled in Toronto.
Roxanna then enrolled at Winston Churchill Collegiate, mastered English, focused on music classes and joined a choir. She notes, "It opened my heart so much more. I was able to catch up with the Western world." Then came nursing school, and her RN degree from Seneca College in Toronto. "I loved helping people heal their bodies as I healed my heart," following her failed romance. But while rewarding, Roxanna says, "I continued to believe there was something more… something else."
Ultimately, it was the relative of a hospital patient who asked why she wasn't pursuing entertainment professionally—and offered the missing ingredient: financial backing. Roxanna then contacted producer Portmann and sang Aguilera's "Lift Me Up." In a moment, their bond was sealed.
And now that "Exotica" has been ready for the world. "I look at this experience like cooking a delicious meal. It takes time for everything to come together just right. I can't wait to share my songs as a testament that time has a way of healing everything. When you find the strength to make a change, love and forgiveness and healing are around the corner."
The Story of Healing and Singing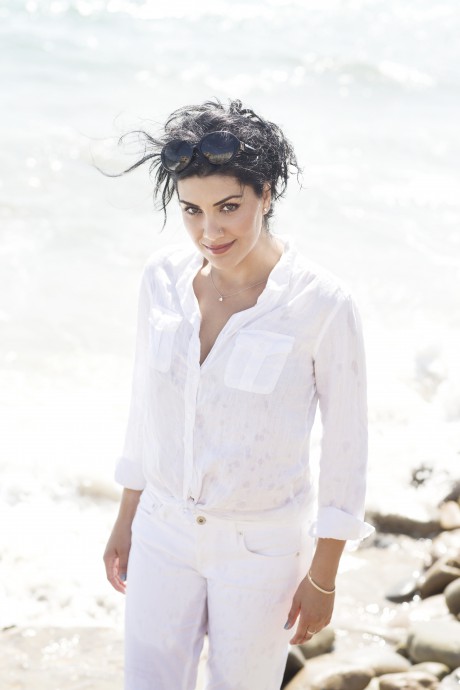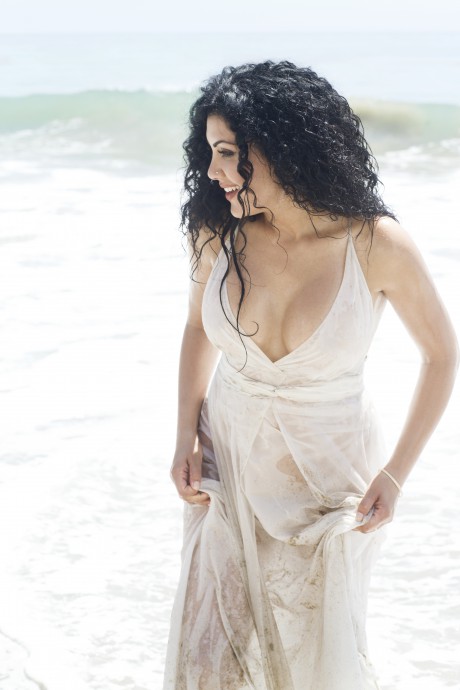 Shakespeare knew of the power and passion of love…in all its forms.
"Music hath charms to soothe…"
"If music be the food of love, play on…"
I believe music can heal. I believe music can soothe. I believe music is the language of the heart and soul. I believe you can spin tragedy into beauty. – Roxanna.
When I was a nurse, I met people on a daily basis who were in pain, who were suffering from illness and needed healing. I could help heal their bodies, but I discovered I could also help heal their hearts and spirits with my voice. I knew I could introduce love and healing into the world through my music.
I discovered this one day when I was asked to sing by a patient. He listened to me sing for him and he had tears in his eyes and a sweet smile on his face. I would sing softly to my patients, and even when I knew they couldn't understand the words, I could see they were feeling the meaning in their hearts.  I knew then that music could be medicine for the soul. I knew I had to pursue a career in music. Music transcends language, culture, politics, borders and boundaries. It is the universal language of the heart. It comes from and touches souls. It unites us all in a common goal of love.
My mother was an incredible inspiration for me throughout my entire life. She gave me the desire to help people, to be creative, to be an artist. Her love fuelled my heart and soul. When she passed away, her loss almost devastated me and stopped me in my tracks. But in my darkest moments I could hear her voice telling me not to give up, to continue on. It was her spirit that was the spark that kept the flame of my passion ignited. My mother used to sing to me with her beautiful voice. I wrote a song called Beautiful Rose to honour her memory, life and love.
I want my music to not only entertain and bring joy to my fans, I want it to help heal people who are in pain—whether that pain is physical or emotional. I want my music to help soothe an ailing body and an aching heart. I want to take my music directly to people in hospitals, nursing homes, and long-term care facilities and give them respite from their pain. I sang a song written by Lindy Robbins and produced by Mark Portmann called Close Your Eyes. The lyrics to that song carry a message of love and healing: "Til your worries are melting away… and your dreams come to carry you far from sorrow…I'll be here til the sunrise…you're stronger than you ever knew before." That song speaks to me as a nurse and as a healer.
Shakespeare was right, music is the food of love, it has charms and powers to soothe. I think our world today needs more love, more compassion, more healing. I want to be one of the people who brings that to the world through my music, through sharing positivity and love. That is music. That is who I am.
Love,
Roxanna